Armenian Monastic Ensembles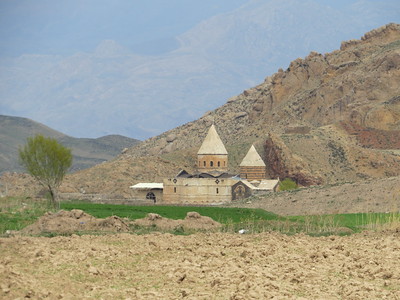 ? UNESCO/Armenia/A. Prepis
The Armenian Monastic Ensembles in Iran are the only important vestiges of the diffusion of Armenian culture in this region. They illustrate the
very long duration of relations between the Persian and Armenian civilisations.
The site consists of the Saint Thaddeus monastery, the Monastery of St Stepanos and the Dzordzor chapel. They originate from between the 7th and 14th centuries, but have been rebuilt many times due to nature and human inflicted disasters.
The monastery of St. Thaddeus is the second religious centre for the Armenian church, after the cathedral of Echmiatsin. It is the supposed place of the tomb of St. Thaddeus, one of the twelve Apostles. This makes it into an important place of pilgrimage (in June).
Reviews
Have you been to The Armenian Monastic Ensembles in Iran? Share your experiences!
&nbsp
&nbsp
&nbsp
&nbsp