Bisotun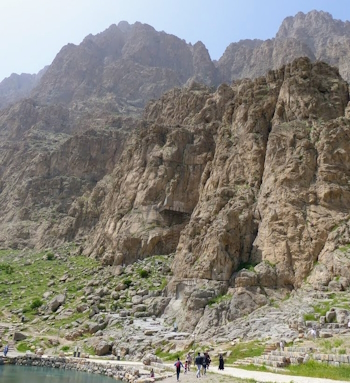 .
Bisotun is an archaeological site located along a historical trade route in the Kermanshah Province of Iran, containing remains dating from pre-historic times through the history of ancient Persia. Its bears unique testimony to the Persian empire and the interchange of influences in art and writing in the region.
Its primary monument is the Bisotun Inscription, made in 521 BC by Darius I the Great when he conquered the Persian throne. The inscription is written in 3 languages: Elamite, Babylonian and Old Persian. It is to cuneiform script what the Rosetta Stone is to Egyptian hieroglyphs: the document most crucial in the decipherment of a previously lost script. A British army officer, Sir Henry Rawlinson, had the inscription transcribed in two parts, in 1835 and 1843.
Reviews
Have you been to Bisotun? Share your experiences!
&nbsp
&nbsp
&nbsp
&nbsp