Djoudj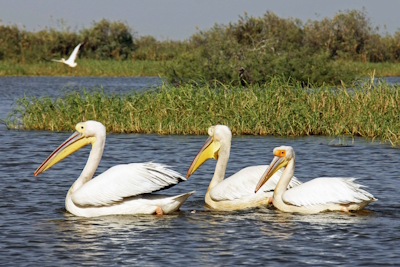 .
Djoudj National Bird Sanctuary covers wetlands habitats that are staging and wintering areas for migrating birds which have just crossed the Sahara. From September to April, an estimated three million migrants pass through, joining a dense population of resident breeding birds.
Of almost 400 species of birds, the most visible are pelicans and flamingos. Less conspicuous are the Aquatic Warblers migrating here from Europe; for these, the park is the single most important wintering site yet discovered.
A wide range of other wildlife also inhabits the park. This includes jackals, crocodiles, gazelles and manatee.
Reviews
Have you been to Djoudj National Bird Sanctuary ? Share your experiences!
&nbsp
&nbsp
&nbsp
&nbsp