Fort Jesus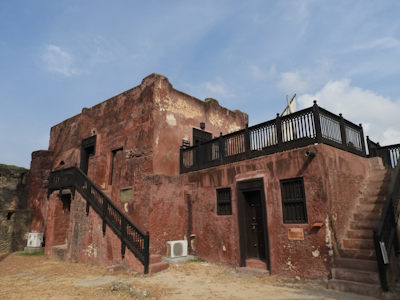 .
Fort Jesus, Mombasa is a Portuguese fort built in 1593. It was built in the shape of a man (viewed from the air), and was given the name of Jesus.
The fort was designed by an Italian architect, Jao Batisto Cairato, who was the Chief Architect for Portuguese possessions in the East. It was the first European-style fort constructed outside of Europe designed to resist cannon fire. Today, it is one of the finest examples of 16th century Portuguese military architecture, which has been influenced and changed by both the Omani Arabs and the British.
Reviews
Have you been to Fort Jesus, Mombasa? Share your experiences!