Lord Howe Island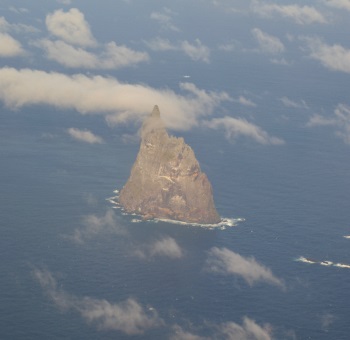 .
The Lord Howe Island Group consists of islands and rocks of volcanic origin that are home to many species of birds and other endemic or rare animals.
Besides Lord Howe Island, the designated area includes the Admiralty Group, Mutton Bird and Sail Rock, Blackburn (Rabbit) Island, Gower Island and Ball's Pyramid.
Reviews
Bonnie Siems (Australia):
I have been to Lord Howe Island twice, and both times have been a rewarding experiance.
I climbed up Mount Lidgbird on my first visit, but did not get as quite as far as Goat House.
The views you get from anywhere on Lord Howe are spectacular, and you should climb all available mountains and hills.
A camera is a neccesity, so you can capture the lovely scenery when you want to rememer the great time you had, as I did.

I hope to be able to stay there again sometime.
&nbsp
Ben Fraser (Australia):
Lord Howe Island is one of the most magical places on Earth.
It has an amazinf natural beauty, the high mountains rising up from the coral encrusted lagoon. The diving is amazing, as the sea life is so prelific.
While not very cheap, due to limits on the number of people it is definately worth the trip out from Sydney.
&nbsp
Have you been to Lord Howe Island Group? Share your experiences!