Ruins of Loropéni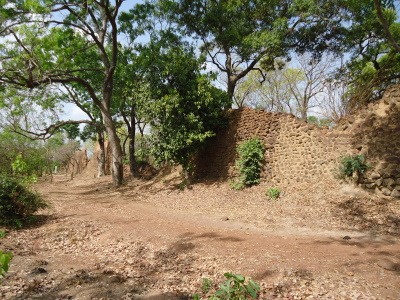 UNESCO/DGPC
The Ruins of Loropéni are the stone remains of a 1,000 years old fortified settlement that came to play an important role in the trans-Saharan gold trade. Gold was mined here in the 15th/16th centuries, and probably as early as the 11th century.
The site, mainly consisting of ruined walls, has been out of use since the 19th century and is overgrown with trees.
Reviews
Massimo Cagnasso (Italy):
We visited this site in 1996 when travelling by with a rented car we noticed these big ruined walls. We were quite surprised by such kind of architecture in West Africa and tried to ask local people what it was. For some it was an old warehouse for slaves for others an old warehouse for different kind of trades. If you are travelling in this fascinating area of Burkina Faso a stop is worth if you are interested in african story and architecture or if you are a WHS collector. Obviously at that time there was no ticket and no warden.
Date posted: June 2013
Have you been to Ruins of Loropéni? Share your experiences!