Mount Wuyi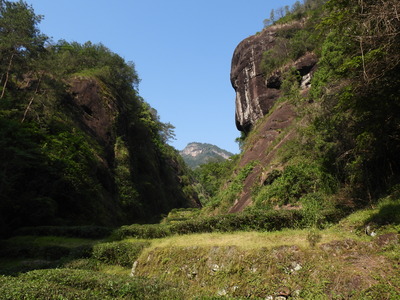 .
Mount Wuyi, located at Fuijan province, is the most outstanding biodiversity conservation zone of Southeast China. It's the largest and most representative example of Chinese subtropical forests and South Chinese rainforests' biodiversity.
The designated area also contains a series of exceptional archaeological sites, including the Han City established in the 1st century BC and a number of temples and study centres associated with the birth of Neo-Confucianism in the 11th century AD.
Reviews
():
One of the lesser sites, unless you are into the culture history of certain Chinese philosopher back in the 4th century. This is more of a cultural than a natural heritage.

There is a river you can take a raft down, and view the mountain and rocks along the banks. The path that you climb by foot leads to the highest point in southeastern China, but it is only about 2000 ft.

The scenery is not that different from any where else in China.
&nbsp
Have you been to Mount Wuyi? Share your experiences!