Phoenix Islands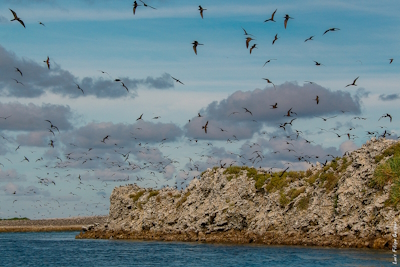 .
The Phoenix Islands Protected Area is a remote marine ecosystem known for its high biodiversity. The area consists of eight atolls and two submerged coral reefs. The islands and surrounding areas are home to some 120 species of coral and more than 500 species of fish. They are located in the central Pacific Ocean.
On January 28, 2008, the government of Kiribati formally declared the entire Phoenix group and surrounding waters a protected area, making its 410,500 square kilometres the world's largest marine protected area. The islands are all uninhabited, except for some fishermen and officials on Kanton.
Reviews
Have you been to Phoenix Islands Protected Area? Share your experiences!
&nbsp
&nbsp
&nbsp
&nbsp