Pico Island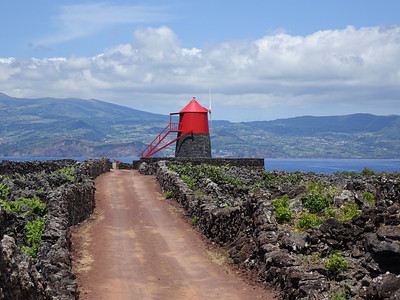 .
The Landscape of the Pico Island Vineyard Culture is the result of the agriculture practice of viniculture on a small volcanic island since the 15th century. The nominated area of 987 ha comprises of two thin coastal strips of growing vines in small soiless stonewalled fields on flat land along the coast unsuitable for arable cultivation.
The site consists of:
•Rock tracks along shore and between the fields
•Cellars, distilleries and warehouses
•Small ports and harbours
•Tidal wells
•Houses and churches
Pico Island is the second largest island of the Azores. Within the nominated Criação Velha area, traditional winegrowing continues, producing a sweet wine called Verdelho.
Reviews
Have you been to Landscape of the Pico Island Vineyard Culture? Share your experiences!
&nbsp
&nbsp
&nbsp
&nbsp