Sangay National Park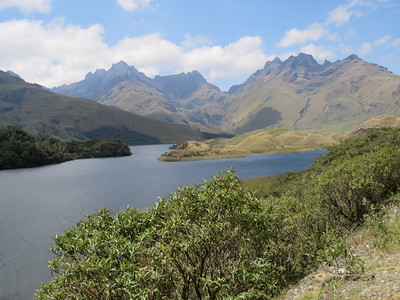 .
Sangay National Park contains two active volcanoes (Tungurahua and Sangay) and ecosystems ranging from tropical rainforests to glaciers. It is home to the endangered spectacled bear and mountain tapir (both only found in the Northern Andes). The park is located in the Morona Santiago, Chimborazo and Tungurahua provinces of Ecuador.
In 1992, it was added to the list of world heritage sites in danger due to illegal poaching, extensive grazing, unplanned road construction and encroachment of the park's perimeter. It was removed from the list of endangered sites in 2005.
Reviews
David Hlatky (Australia):
Hi All,

My name is David Hlatky, I have dual citizenship (Ecuadorian and Australian); I grew up in Ecuador and lived there until I was 24 years old. When I turned 24 I finished my Uni degree and travelled to Australia to further my studies and eventually finished my master's degree in Environmental Management.
I have (sporadically - some time ago now) been in contact with Craig Downer from the Tapir Foundation and Mark Hockings from the United Nations.
I wanted to emphasise the fact that the national park is being exploited by increasing human settlements all along the Guamote - Macas Road. The national park is shrinking all along the road and settlements are going deeper and deeper inside the National Park. If no action is taken is only a matter of years before we lose critical habitats and species within the park.
I hope this letter is added to a number of claims already made from interested parties; I hope this claim does not fall into deaf ears.



Regards



David Hlatky
Date posted: July 2011
Have you been to Sangay National Park? Share your experiences!